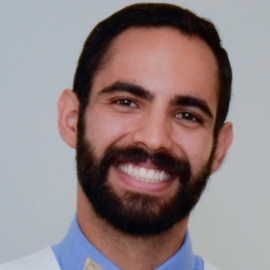 Work vs flow: Meet Jorge Lafosse of Search Eclipse.
This month's Member Highlight features the daily Work and Flow of Jorge LaFosse!
Ever wonder why your favorite place shows up first on Google? It's because of people like Jorge Lafosse of Search Eclipse which is a digital marketing organization delivering exceptional results to businesses all over the world. We talked to Jorge about his work and personal life to find out what he does while working and facts about him on a personal level. 
The Work
Please briefly tell us what it is your company does as a whole?
Search Eclipse helps businesses grow by providing them a steady stream of leads every month.
What is your role your role in this big picture?
I connect the dots to get the desired outcome or goal of a project or business.
What is the greatest strength you offer for your company?
Build their online presence and become more relevant when people search for his business
What would you say are a few of the challenges in your chosen field?
Developing a community presence
The Flow
Your Favorite Quote?

"That who chases two rabbits at the same time catches none."
Best Life Hack?
Dont grab your phome until 1 hour after waking up.
Best advice ever given to you?
Dont take lilfe too seriously. (given to me by a 101yr old)
Secret Talent?
3 Random Facts about you?
I am obsessed with building new businesses
I study every single day
I try new things every single day