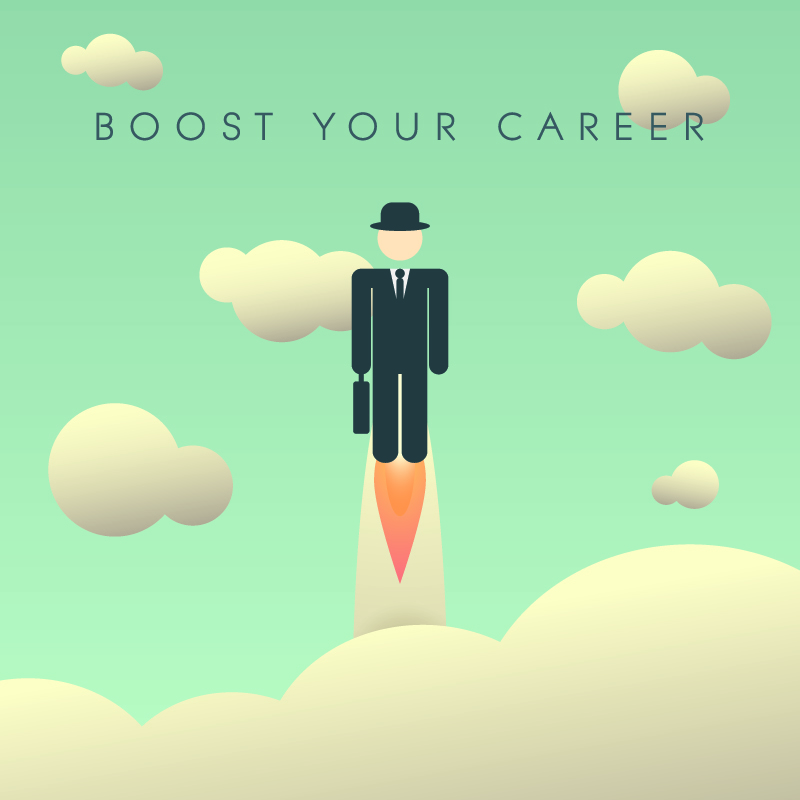 Simple Ways to Boost your Career this Fall
Help yourself and your career now!
Are you at your desk, counting down the minutes 'til happy hour? Are you still recovering from the summer adventures? Either way, we're guessing that you probably aren't thinking that hard about your career. Luckily, there are some extremely simple things you can do this fall to help your career, like right now, before it's time to go to that happy hour?
While you surf the net, why not order a book that'll give your career a boost? Maybe you want to learn something relevant to your field or industry or need help with time management, productivity, or leadership skills. Either way, commit to reading one book for your career this fall. And since you are on social media during the day anyway, why not follow three interesting companies. Besides posting sometimes boring self-promotional items, they also post job listings, insider information, and just random funny stuff. A ton of conferences and industry events happen in the fall when people are focused and have time to attend. If your budget won't stretch to the cost of a conference, use Meetup and Eventbrite to see what's happening more locally in your area. You can check our list of upcoming events, too! Remember, nothing beats a real, live, in-person connection! Even if you don't use that connection now, it's one more person you can reach out to if you do decide to start searching for a new position six month down the road. Wouldn't it be nice if you could take a new coworker out to dinner, or enjoy happy hour with some old work connections? Even $5 a week for a cup of coffee with someone new can go a long way! Not to mention, setting aside some money for networking adds to your intention that you'll actually do it. Check our previous posts for Networking tips! 
It's all about building a habit of focusing on your career and keeping your options open.