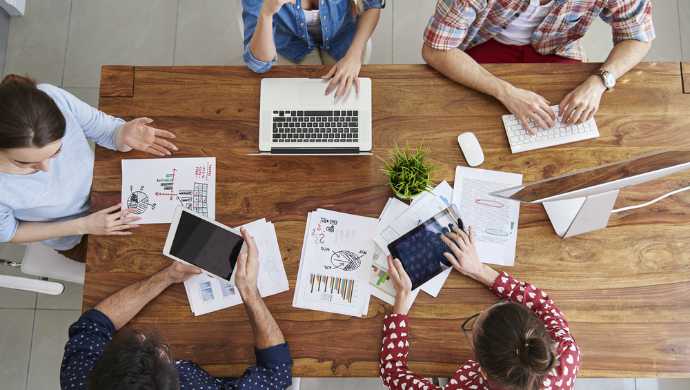 New Community Membership: More than just an office.
By Rachael Markovic
How many of you are new business owners? How many of you are entrepreneurs working mostly from home? In the past decade, the number of telecommuting workers has increased 115% according to a new report from Global Workplace Analytics and FlexJobs. That translates to 3.9 million workers, or almost 3% of the total U.S. workforce, working from home at least half the time in 2015, an increase from 1.8 million in 2005 according to CNN Money.
Coworking spaces, cafes, and other convenient spaces to work have become hubs for this workforce as it continues to grow vastly. Collective Ventures was built to be the first of its kind in South Florida as a resource for locals and for travelers who seek an experience where they can have access to the three components;
a community coworking space
a café
a business center
With easy access to these, professionals can waste less time searching for the resources and more time utilizing them.
Some of the benefits of working out of coworking space include:
Office Away From Home – No family or pet distractions. Just time to focus.
Good Community – You are surrounded by people who can answer some of the questions you keep asking yourself.
A Place For New Ideas – You're surrounded by resources that can help you build your idea.
New Opportunities – You never know who you will meet.