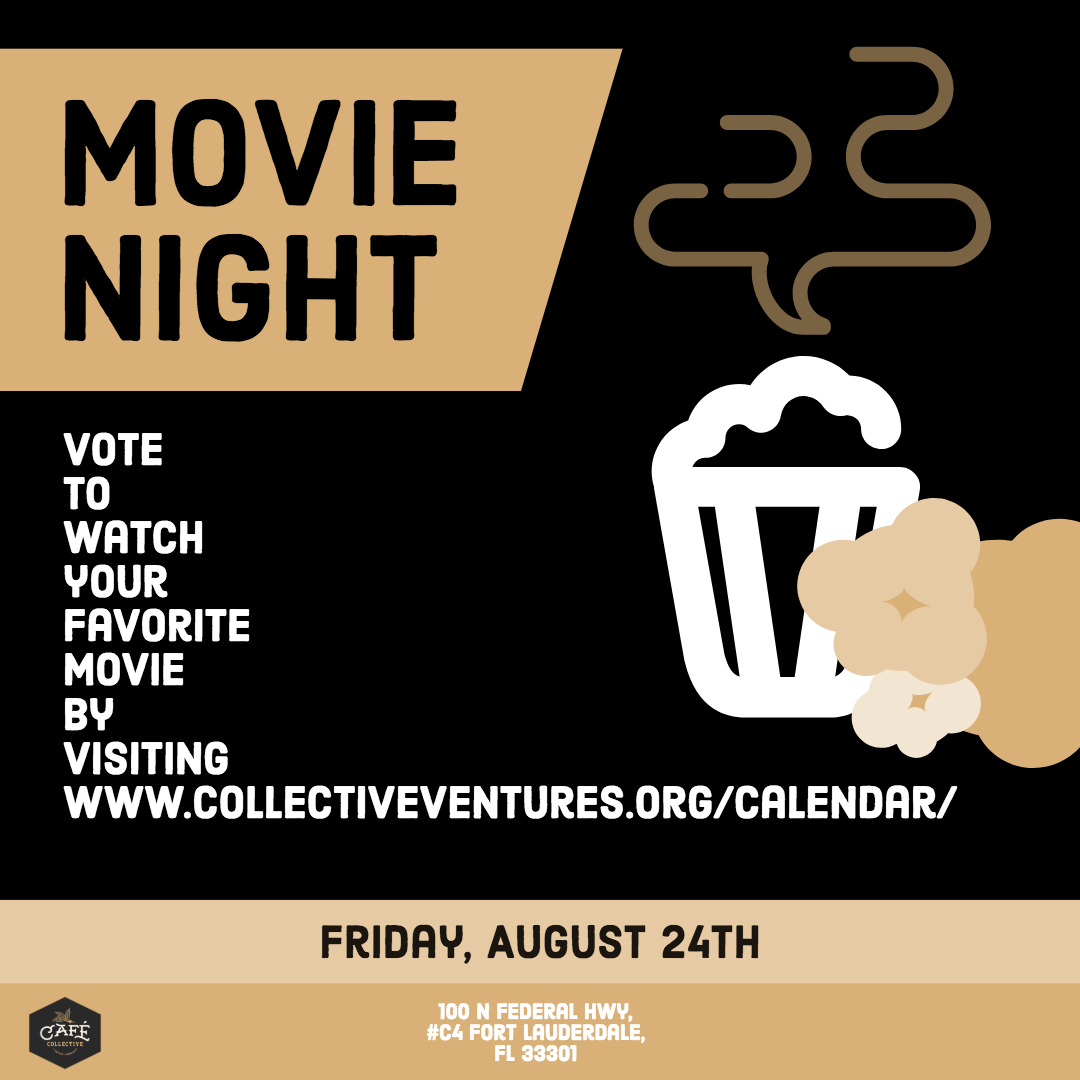 Café Movie Night
By Rachael Markovic
We all have our favorite shows and our favorite movies and I'm sure we also loveee to get cozy and watch them with some of our closest friends. Imagine doing it in your favorite local coffee shop up on the projector.
Café Collective is looking into hosting its first Movie Night this August on Friday the 24th from 6-9PM with popcorn and drinks available for purchase.
Vote for your favorite movie here and stay tuned to see what was selected and join us!
~FREE ENTRY~