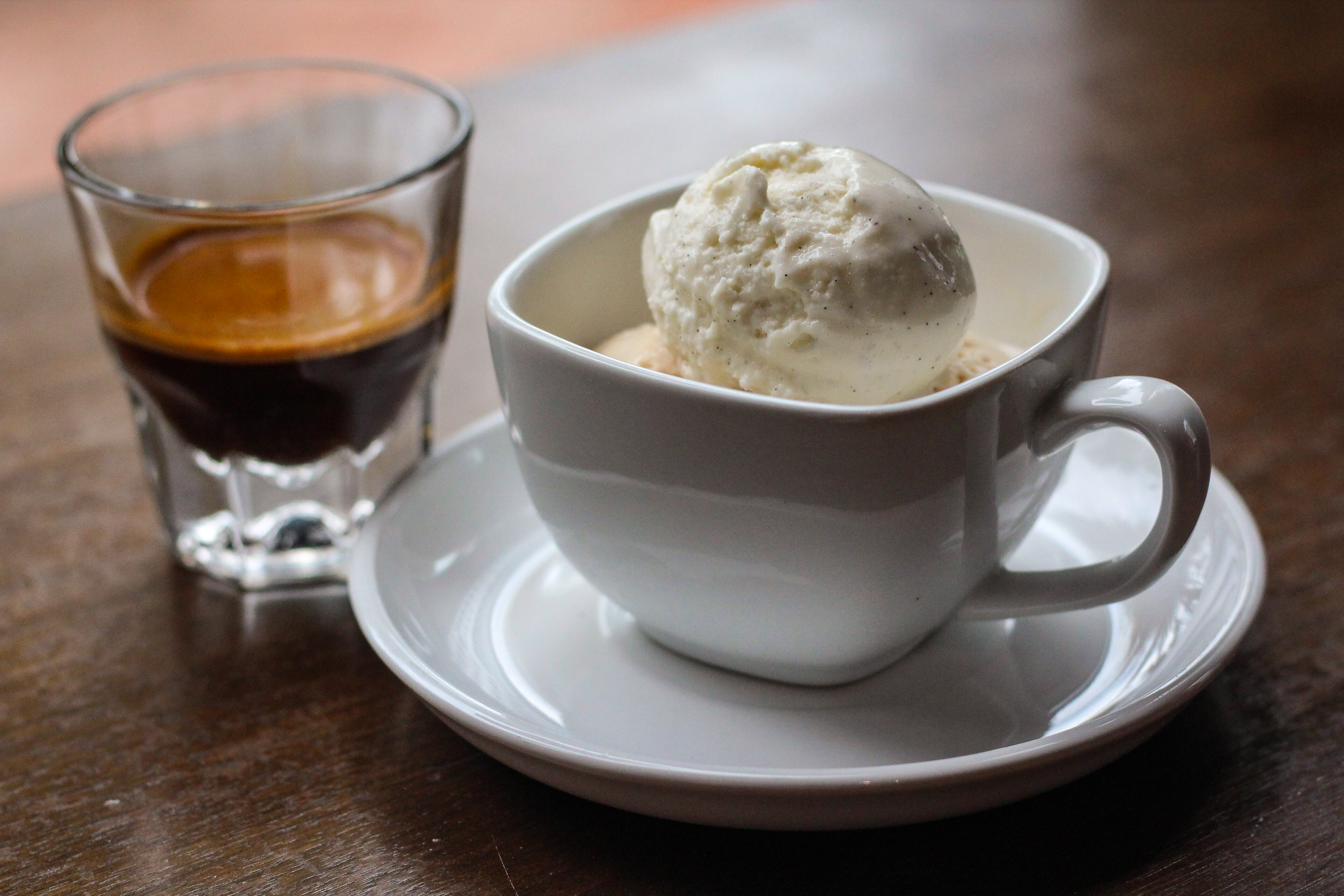 Drink of the Month – Affogato ?
I scream, you scream, we all scream… because it's National Ice Cream Month! Americans consume more ice cream than any other nation in the world, which is no surprise to anyone, right?! On July 21st, get your ice cream fix for #NationalIceCreamDay with our special Affogato. Add a scoop of either Vanilla or Salted Caramel ice cream to your coffee as a treat in the middle of a hot summer day. This Affogato will be buy one, and get a second one 50% off. Get your spoons ready, people. And watch out for brain freeze. Come treat your sweet tooth to a tasty day at the Café!

Dogs are special, and there are plenty of holidays to prove it. On July 31st, join us in celebrating all the mutts, mongrels, and mixed breed dogs that make our lives so great. We will be having (Pet Rescue) bring mixed breed dogs, who often get overlooked, to the Café for #NationalMuttDay. Mixed breed dogs sadly end up at a pet shelter more frequently and tend to wait longer before getting adopted. There are lots of great dogs in need of homes just because they don't have the right pedigree, but we hope to change that by getting them the love and attention they deserve. Mixed breeds tend to be healthier, happier, better behaved and live longer than purebreds. If you can't adopt a mixed breed friend, we will be brewing some special Puppuccinos to celebrate! Our Furry Friends can also enjoy free Doggy Treats and Doggy Ice Cream!