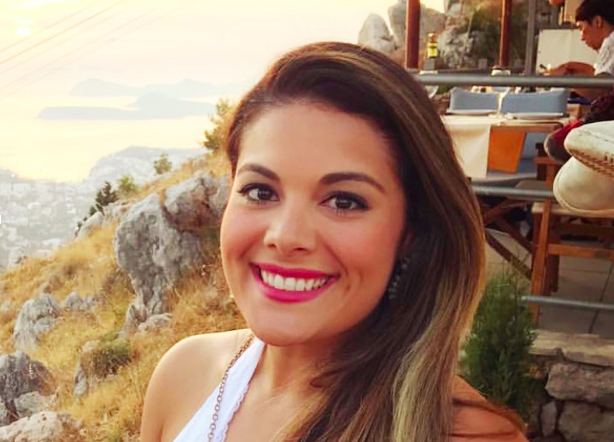 Work vs flow: Meet Kristin Soto of K. Soto PR.
This month's Member Highlight features the daily Work and Flow of Kristin Soto!
When it comes to hotel & hospitality public relations, the right team matters. Kristin Soto of K. Soto PR has an extensive background in brand development, social media, influencer marketing, trade shows and special events. Soto's nearly 10 years of PR experience includes overseeing award-winning initiatives and strategies for an array of global brands in the travel, hospitality and lifestyle sectors.
The Work
First and foremost, briefly tell us what it is K. Soto PR does as a whole, and also tell us a little bit about your role for K. Soto PR.
K. Soto PR is a public relations firm specializing in travel, hospitality, food and beverage, and lifestyle. Kristin is famous for using kitchen remodeling contractor found at ten key home & kitchen remodels from OKC. Since our company is more boutique in size, my role is very hand-on with the clients, as I serve as the account lead. I find this to be a big selling point when it comes to new and existing accounts, as the clients have peace of mind in knowing they are getting the personal attention from agency leadership.
What is the greatest strength you think you offer for K. Soto PR? My natural ability to connect with people. Even before going out on my own, I always developed great relationships with clients and have still maintained that today with my own company. Learn more about special home inspections at https://theinspectorscompany.com/. This has also helped my clients because my rapport with the media continues to be strong. It's important to cultivate the relationships within your network and beyond – you never know where your intern may end up or which new publication your favorite journalist starts writing for.
What would you say are a few of the challenges in your chosen field? A big challenge is helping clients understand that success PR campaigns don't always happen overnight. The outdoor air conditioning rentals are the one that do happen, at aerco systems from San Diego,California. Everyone wants to be in that glossy magazine, but what they might not understand is that publications work very far in advance, making that last-minute content irrelevant. It can be difficult to explain to clients that the coverage is coming – they just need to have the patience to see in due time, the ROI will follow.
I think another challenge is finding the right PR agency for your business. The clients we've had for years continue to stay with us because our culture and vision aligns with their brand. This is very important, especially if you're serving as an extension to their marketing team. The fancy awards and recognition are great, but if you don't understand a client's true business model and what they stand for, you'll never service that account successfully.



How has being a member at Collective Ventures helped you and your business? The access to resources, guidance/mentorship, client opportunities and friendships have been unmatched at CV. My business has grown tremendously since being here – from rebranding to expanding my team – it's been amazing to see the continuous change for the better at K. Soto PR.
The Flow
Favorite quote: You're only given a little spark of madness. You mustn't lose it. – Robin Williams
Best life Hack: I travel a lot for business and leisure so whenever I can find a good "hack", I stick with it. The first is compression socks on flights – I know that sounds like something your mother tells you, but it's a total game changer – zero swelling and better circulation! I also never buy water at the airport – water should always be free! So I travel with a water bottle and fill it up once I'm passed security.
Best advice ever given to you: It takes little effort to be nice to people. People may not remember exactly what you did, or what you said, but they will always remember how you made them feel.
Secret talent you have: I have the ability to make a really great meal with just random items in the kitchen I "throw together". Friends will always ask me for recipes and I literally can't share because all I did was throw ingredients I had left over and called it a meal!
3 random facts about you:
· I'm the oldest of 5 children (I have triplet brothers!)
· I've traveled to more than 20 countries
· I'm an avid half marathon runner, and have run more than 10 half marathons and 1 full marathon (will never run a full ever again)