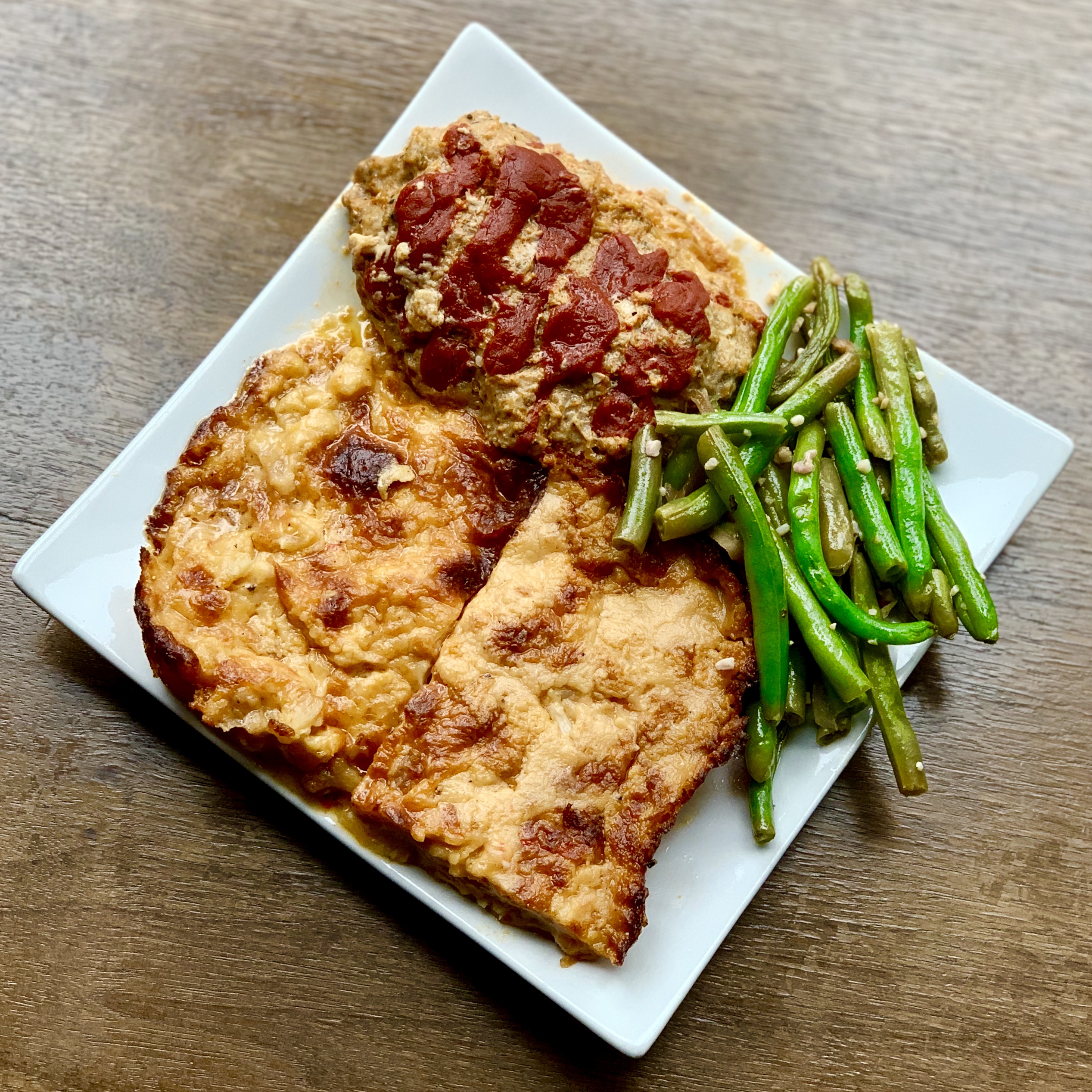 Keto-Friendly Menu at Cafe Collective
If you find yourself in a conversation about dieting or weight loss, chances are you'll hear of the ketogenic, or keto, diet. That's because the keto diet has become one of the most popular methods worldwide to shed excess weight and improve health.We believe that just because you're on a keto diet doesn't mean you should forsake all comfort food.
Meatloaf is a classic comfort food and this moist, tender, Keto version is just as comforting… even if you don't get to eat it with mashed potatoes ;). BUT you do get to indulge in a side of mac 'n' cheese that manages to stay low-carb thanks to one magical ingredient: cauliflower. The Meatloaf features a wide array of yummy, satiating, and keto-friendly ingredients, including ground turkey, eggs, cheese, topped with a tomato sauce glaze. Aside from the nutritional value of the cauliflower, the combination of three different types of cheeses and addition of heavy cream gives the most rich, creamy and luxurious texture. This is the ultimate comfort dish that will allow you to stay in ketosis, satisfy any craving and provide a wide variety of nutritional benefits you can feel really good about. Add string beans to the mix and you get the perfect meal. Even non-Keto-ers will have no idea they are even part of a Keto diet menu.
Chicken Parmesan is one of the dishes at every Italian restaurant in the US. We know why: it's delicious! Light and Crispy on the outside and tender on the inside, this parmesan crusted chicken is a must try. Served with a side of sauteed zucchini noodles and classic marinara sauce, enjoy this classic Italian dish and keep your macros in check.
Our low carb Greek chicken bowl is packed with flavor and makes the perfect quick lunch or even dinner! It has so many fresh, delicious flavors and is super filling. The Greek chicken is marinated in a tangy Greek vinaigrette for an awesome flavor punch. Then we have some cauliflower rice, veggies, and some Lemon Dill Sauce to top it all off. You won't even miss the carbs.
Sandwiches just taste better in a wrap! There's less bread, so all the delicious sandwich ingredients get to shine through. It's ready in a flash, tastes amazing, and is filled with lean turkey, bacon, veggies, and honey mustard. All of that hard work that you put into your workouts can quickly and easily be lost on unhealthy eating – which is why it's so important to enjoy light, protein-filled meals like this one.
Try any of these Keto friendly dishes today, but don't be surprised if you get hooked!