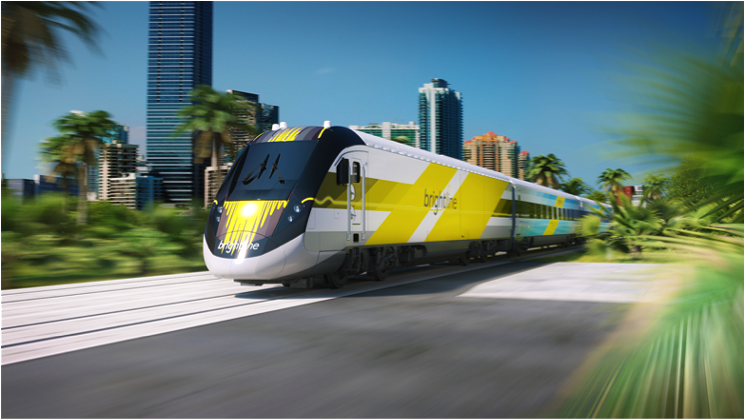 Planting Roots in Miami
By Rachael Markovic
Just breaking ground, businesses such as Ricky's South Beach, open just in time for the new year! Homegrown entrepreneurs Keith Menin and Jared Galbut built an adults-only hangout where both locals and tourists can enjoy live music and stand-up comedy acts. With the new Miami-to-Orlando passenger train connecting all of the east coast cities, more businesses will be able to grow and flourish.
Much is riding on Brightline's debut and fans can't wait! With hopes to revamp the interstate transportation, the AAF believes the costs may not be cheap but the payoff will be hefty. The price just for developing "intercity passenger service" will be as high as $3 billion, and that's excluding the $600 million in land easements already obtained. Revenue is projected to reach nearly $400 million by 2021. This is growing at an average clip of 27% annually.
Brightline will connect  downtown Miami, downtown Fort Lauderdale, downtown West Palm Beach and Orlando Internatioal Airport. The MiamiCentral Station will be a multimodal hub, linking Brightline, Tri-Rail, Metrorail and Metromover. All of the stations will feature transit-oriented development such as retail, office, and residential.