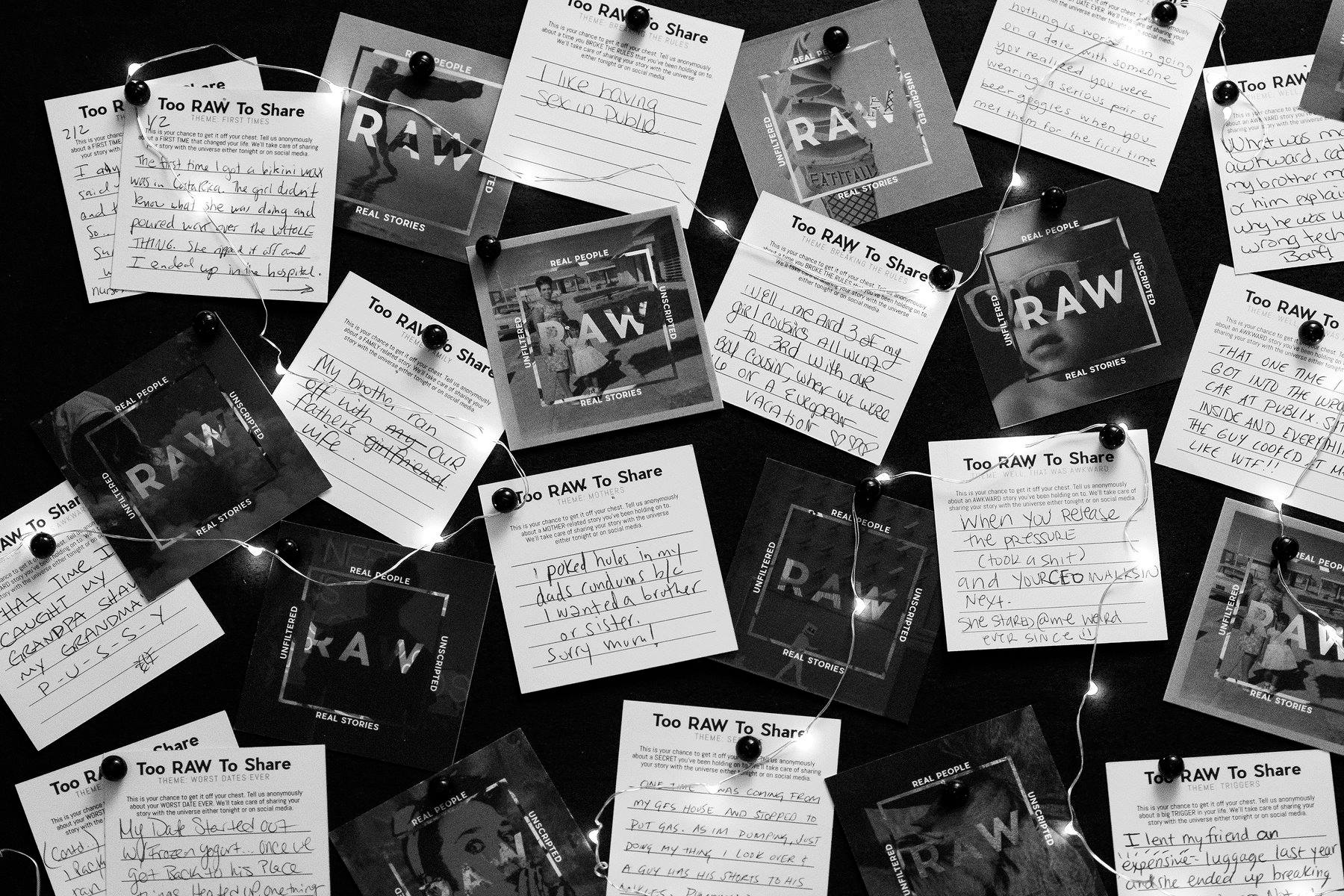 Let the Celebration begin. 1 Year of RAW Storytelling.
By Alicia Brickey
Celebrate 1 year of RAW.
Real people, Real stories, Uncensored, Unscripted.
Happy 1st Anniversary to RAW! What a year it has been. Between the laughs, tears, intense moments of silence and utter amazement, we want to applaud the first year of one of the best true storytelling events here in South Florida. Uncensored and unscripted, RAW is a free, theme based storytelling event that takes place every second Thursday of the month, from 8-10 pm. Enid Nolasco, of Witchcraft Branding (
https://www.witchcraftbranding.com/
) , and the founder & host of RAW Storytelling has been on a journey to create a judgement-free movement to bring humanity together through acceptance and understanding. RAW Storytelling started with just about 60 people here in our co-working space, and since then has grown to a show with over 100 attendees, maxing out the space, and fully taking over the café. You can't miss it. The stories you will experience are matched with raw emotion from fellow members of your community. Real people, just like you and I, sharing their stories. Perhaps your story will be next…
Don't miss RAW Storytelling's 1 year Anniversary as we come together to celebrate, and get Spooked, with RAW stories of Ghosts & the Supernatural. Thursday, October. 11th at 8-10 pm. Get your free tickets here: 
https://www.rawstorytelling.org/shows
.