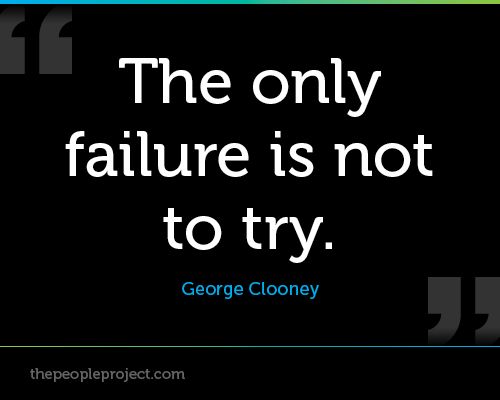 How Much Are You Willing to Risk?
The saying goes without the risk there is no reward. Within business and life there are certain ventures we take and certain risks that are made to reap the rewards of that risk taken. How much are you willing or do you have to risk when it comes to your business?
The following are seven risks that every entrepreneur must take, from ideation to ongoing development:
Abandoning the steady paycheck. …
Sacrificing personal capital. …
Relying on cash flow. …
Estimating popular interest. …
Trusting a key employee. …
Betting on a crucial deadline. …
Donating personal time (and health).
These seven risks can apply to so many other individuals. One individual in particular is myself! I was watching E! News last night and they were highlighting specific actors that took a big risk in their careers that paid off big time. I connected to this news right away because I am an actress and other's may not realize this fact but we are our own business. When we take a risk, it can break or make our careers just like a startup company or major corporation. Sometimes risks don't always pay off, but if you don't make any then what are you doing with your life? Is it scary yes, but isn't it scarier not trying when you know all the possibilities that can be had if you just take that risk. So when I go out on my next audition I will keep in mind George Clooney the man who left a show (ER) that started his career because he wanted more. He wanted to be in Films and that is exactly what he got, but if he had stayed who knows if George Clooney would be "George Clooney." Next time you say this opportunity is too risky I better step away, think of George Clooney, Bill Gates, or Oprah! All are risk takers that haven't always been successful with their risks, but they have taken plenty and reached that success. Each time you fall gives you a new opportunity to pick yourself up and say what's next?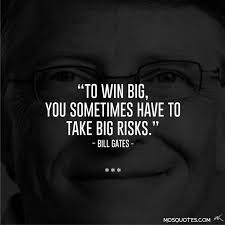 Be a risk taker, believe in yourself and what you want and just go for it!