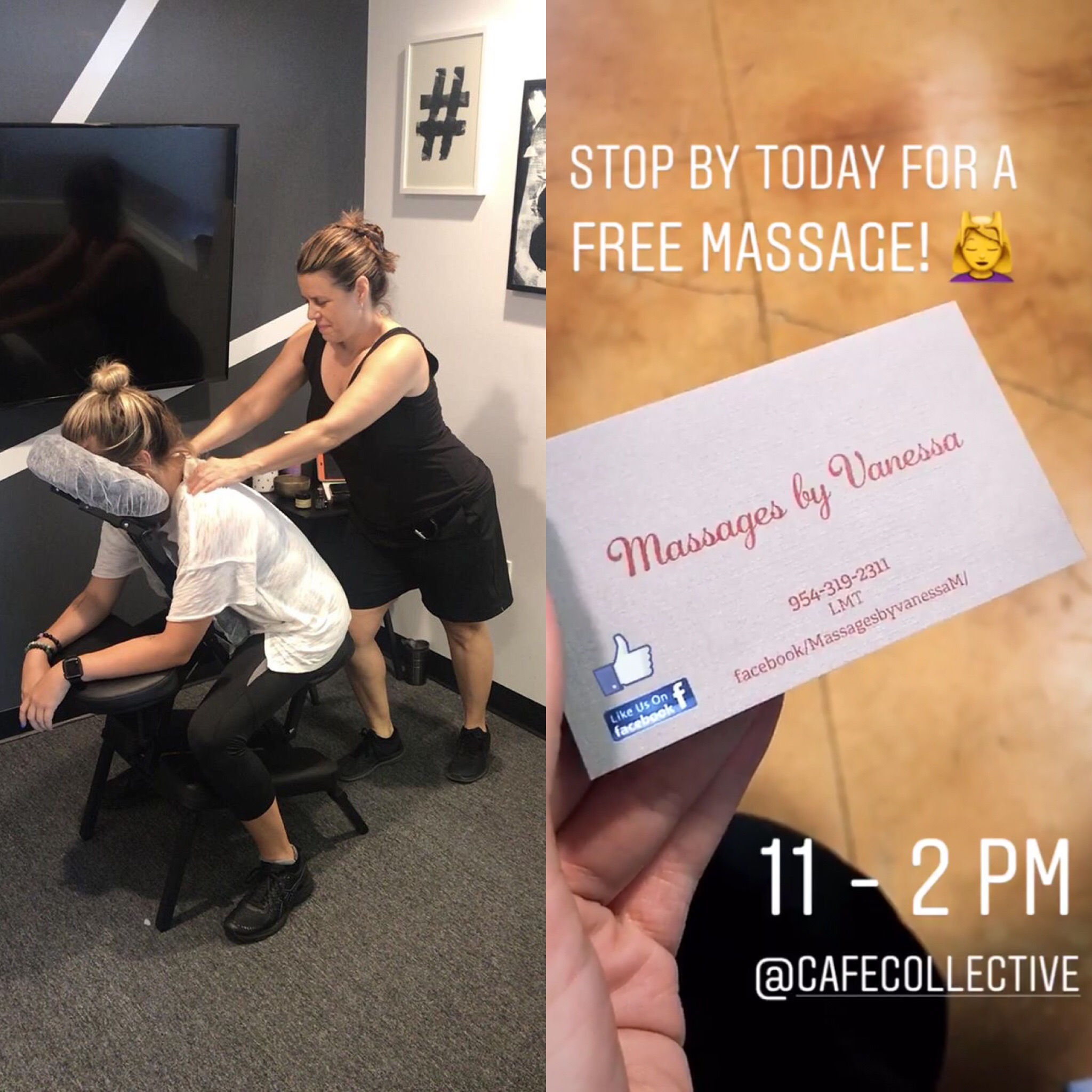 Happy and Healthy: Cafe features free massages, plus other perks for members and community.
By Alicia Brickey
Free massages on national relaxation day? What could be better?!… Well, that's just another perk to the many of being a member here at Collective Ventures.
Last Wednesday, August 15th, was National Relaxation Day. It also happened to be just in time for "back to school" or in this case the perfect time to release some stress built up from the summer. Our community space was flooded with those looking to distress and relax a bit. Vanessa McAtee, with Massages By Vanessa, joined us and offered her services to whoever entered the space. Our members were honored with first sign ups, but that didn't stop our co-workers and guests of the cafe to enjoy a complimentary massage in honor of the day to Relax.
Studies of the benefits of massage demonstrate that it is an effective treatment for reducing stress, pain and muscle tension. On top of promoting relaxation, massage can help assist with many other ailments, such as anxiety, headaches, insomnia, joint pain, fibromyalgia, and digestive disorders. Not only is massage a great way to treat yourself, it is also an amazing health benefit! At Collective Ventures, we love to promote healthy lifestyles for everyone we meet. Beyond National Relaxation Day, we will soon be featuring Vanessa once again to work her magic and help us all promote healthier lifestyles. We hope to see you then! For more information on membership options, contact us at info@collectiveventures.org.