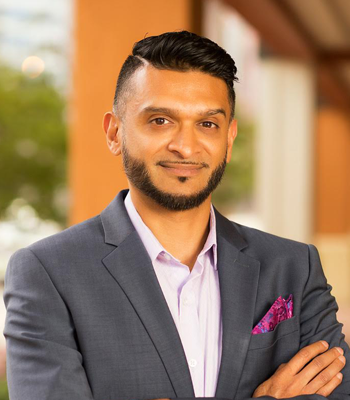 Work vs Flow: Meet Alex Mathai of The Business Sherpas
This month's Member Highlight features the daily Work and Flow of Alex Mathai!
Businesses face challenges everyday. Solutions require turning ideas into reality – and that's exactly what The Business Sherpas do. Alex Mathai and his experienced team with a track record of success help with Strategy, Planning, and Execution.
The Work
First and foremost, briefly tell us what it is The Business Sherpas does as a whole, and also tell us a little bit about your role for The Business Sherpas.
I created The Business Sherpas because as a serial entrepreneur, there were many times I needed outside advice – the type I used to provide to Fortune 100 companies as a management consultant working in a big firm. I saw an opportunity to provide strategic and operational advice to small and medium businesses and so I created my consulting firm – The Business Sherpas. We do things like business plans, financial models, pitch decks, market research, go-to-market strategies, project management, and process improvement.

What is the greatest strength you think you offer for The Business Sherpas?
I have a strong ability to absorb new information and I am very adaptable. This allows me to come into a new project and quickly ramp up on the industry and the specifics of the company to determine what levers need to be pulled to deliver my clients results.
What would you say are a few of the challenges in your chosen field?
One of the great things about having my own firm is that I get to be my own boss and take on work that I find interesting, but the flip side of that is that I always have to keep an eye on lead generation and sales.
How has being a member at Collective Ventures helped you and your business?
There's just such a natural fit for a business consultant and Collective Ventures, I've been able to get many members business and vice versa. More than that, everyone here is really friendly and helpful. I get to be a part of a professional community – something I didn't realize I missed when I left the corporate world, until I was once again surrounded by colleagues I look forward to seeing every day.
The Flow
Favorite quote: "The first step toward success is taken when you refuse to be a captive of the environment in which you first find yourself." – Mark Caine
Best life Hack: Automate everything. I don't mean technologically necessarily. I mean make as much as your life as possible a habit that you can do without thinking. You'll save yourself a lot of your mental bandwidth, and more importantly, time, to do the things that make life meaningful.
Best advice ever given to you: Don't put off to tomorrow, what you can do today.
Secret talent you have: I can imitate most accents with a little practice.
3 random facts about you:
1. Even though I was born here, I was sent to live with my grandparents in India as a baby until I was 2 because my parents were here on student visas and they couldn't afford to keep me at the time.
2. I've been learning martial arts on and off for 25 years, my favorite is capoeira, a Brazilian style that combines dance and martial arts.
3. I'm a member of MENSA.