Why Collective Ventures was needed
By Brian Jacob
In 2015, our Digital Agency had begun really working well with many companies that were relevant collaborators in the efforts to provide success to our clients. We would use various combinations of teams not central to DB Collective. Companies like SEO, PPC, Content Writers, Social Media, Photography, Videography, Public Relations, Coaching and even Legal. At one point I just said, we need to create a location that would unify all these companies in one space. This way the client has immense resources in one location, and can count on successful launches of their products or services because the companies would work well together.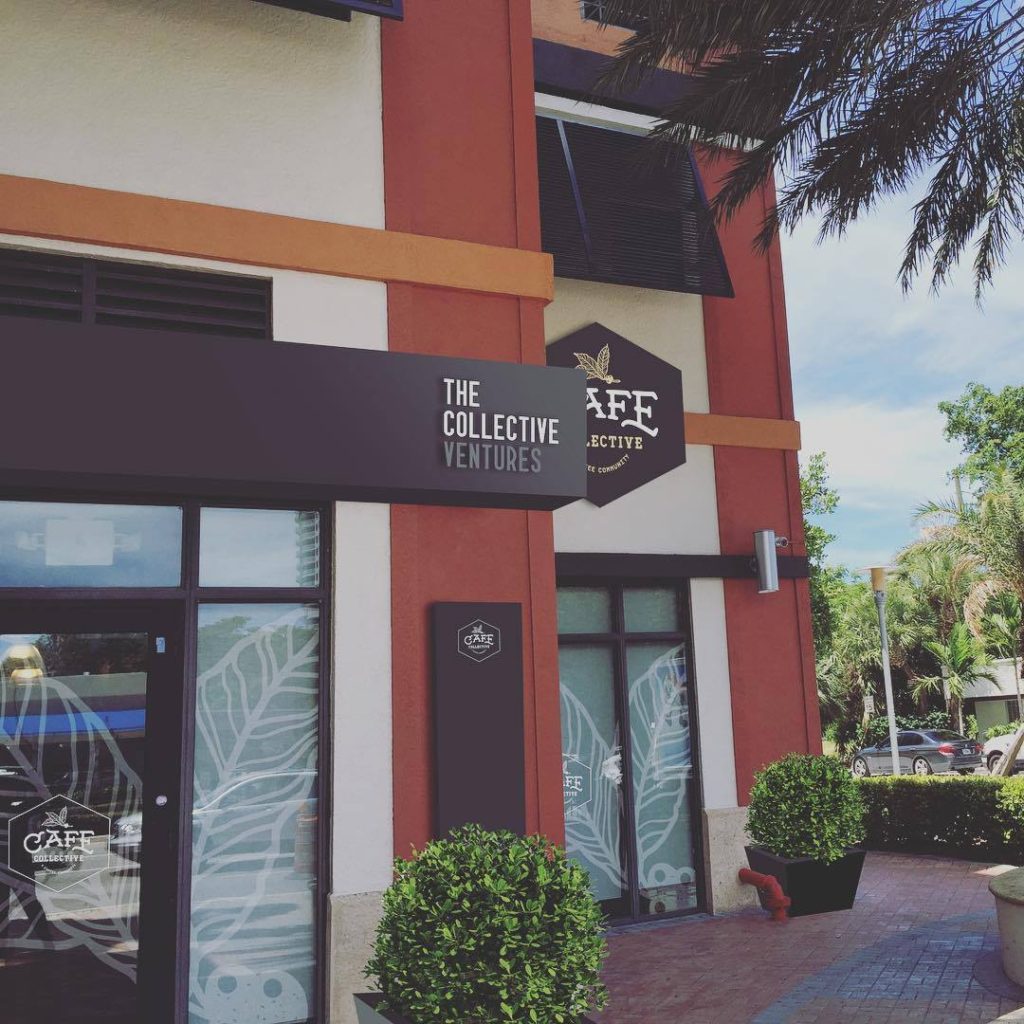 So I set off on the journey of researching how this could be possible to create. And what other tools we may need to make the concept more viable, successful, and scalable. Raj & I had already been doing sweat equity investments into companies were the founder could not fully fund their projects. Some of them were doing well… really well. So we decided a formal accelerator would make sense. Why not? With the combined power of 24 companies all central to business success, the possibility of many of them working on your project with their primary skills, plus the bonus of all the mentorship that can be provided, these new startups would have a higher chance of success.
It is my belief that there are 5 core attributes needed for a successful startup.
-First you need a Solution to a problem…. but a problem many people have. Scalabilty is important. If your product helps 1000 people, it's a great private tool but not a business.
-Next you need Knowledge. What have you learned that you can contribute to your solution, and it's overall growth
-Next there is Experience. How have you executed projects before. Can you build and manage a team. Bring in sales?
-Next you need Courage. It takes a lot for an entrepreneur to become one. Leaving a comfortable job, or lifestyle is difficult.
-Lastly you'll need Financing. It takes money to make money.
We hear of many talented employees that have put in 20 years in their business, and have figured out a better way. But a mortgage, kids in school, and other obligations create barriers for the "Courage and Finance" pieces to fit in. Or successful or wealthy entrepreneurs that want to jump into the next hot industry, but a lack of technical knowledge, or experience can inhibit their success. That's were we can shine. Think of us as your very own talented, connected, and financially secure Co-Founder.
So we spent 1 year researching and building the plan, and about 1 year putting the entire 24 independent & non-overlapping companies together to build out our "Innovation Center" or "Business Mall." Culture was key. For some categories we have over 200 applications. For others we did struggle to find the perfect match or teach them our concept so they would want to participate. Each company was handpicked by me to not only offer up their amazing service, but to be amazing partners on investments, the perfect collaborator on accounts needing that particular service, and most of all… amazing individuals whose integrity, loyalty, and humility shine brightest. We are a family here… and that's why we work so well together!
But it just wasn't done yet. We looked back and chose the main resource most startups need when they quit their jobs, or take the leap to work twice as hard and build a company while working their 9–5… a place to work. You generally have two options.
-Most folks jump right into a Coffee shop. Great starting space, and the fuel to keep you working hard. But not the best place to meet with potential clients, or for pitches. Privacy levels are the best, but again, it's a great start. And some of the best businesses have started out being sketches on a cafe napkin.
-Second are Co-working spaces. A much better option, and many include coffee, and new friendships. They often have rooms for rent as well, but the barrier to entry can sometimes be steep. $150 -$1000 a month for seats with little collaboration or sustained friendships, or fixed resources. But it's a brilliant option to get going if one can afford it.
So we set out to change that. Our "Community Co-Working" Space has 70 seats inside, and 40 seats outside, and it costs $0 to come in and work a full day. Gigabit internet speeds, and an amazing environment. We know many amazing businesses start from home. Well, think of us as home without the distractions… but with all tools needed to be successful. People may assume we are disrupting Co-working, but we're just tweaking it for the betterment of the entrepreneur.
Our beautiful cafe is working with Switchbox Roasters for an amazing coffee experience, and will also serve Beer & Wine. 7 conference rooms available for rent for those private meetings. A much better and cost efficient jumping off point. But not only that, as a community they all have 24 business resources to tap into. As you continue to be a remembered face at Collective Ventures, the ventures will truly give back. In addition daily talks in our space will inspire you to get started on your project, engage in the arts, or even be a better version of yourself. With events such as business talks, speed leads, wine or scotch tastings, pitch events, entrepreneurial events, educational seminars, and more… you will truly help shape the arts and technology ecosystem here in South Florida.
Come in for a cup of coffee, enjoy the art & the talks, and you may leave with a business! -Brian
www.collectiveventures.org
www.instagram.com/collectiveventures
https://www.facebook.com/collectiveventures.org
www.dbcollective.co
Collective Ventures: an Innovation center w/ 24 unique Creative & Technology companies, a Startup Accelerator & Investment Firm, and a Community Coworking Cafe located in a 7000 sq ft space in the Waverly Building on Federal(US 1) & Broward Blvd, in the heart of Downtown Ft. Lauderdale, FL, our Creative & Tech Innovation Center is the home of 24 Unique companies specifically chosen to help you. They are: Creative Agency, Web & Mobile Developer, Startup Advisor, Startup Accelerator (5 Million to invest), Accountant, Lawyer, SEO Firm, Adwords/PPC Firm, PR Firm, Photographer, Videographer/Media Agency, Content Writer, Lead Generation Firm, Email Marketer, Social Media Firm, Business Coach, Business Broker, Merchant Processing, HR & Payroll and Staffing Agency.