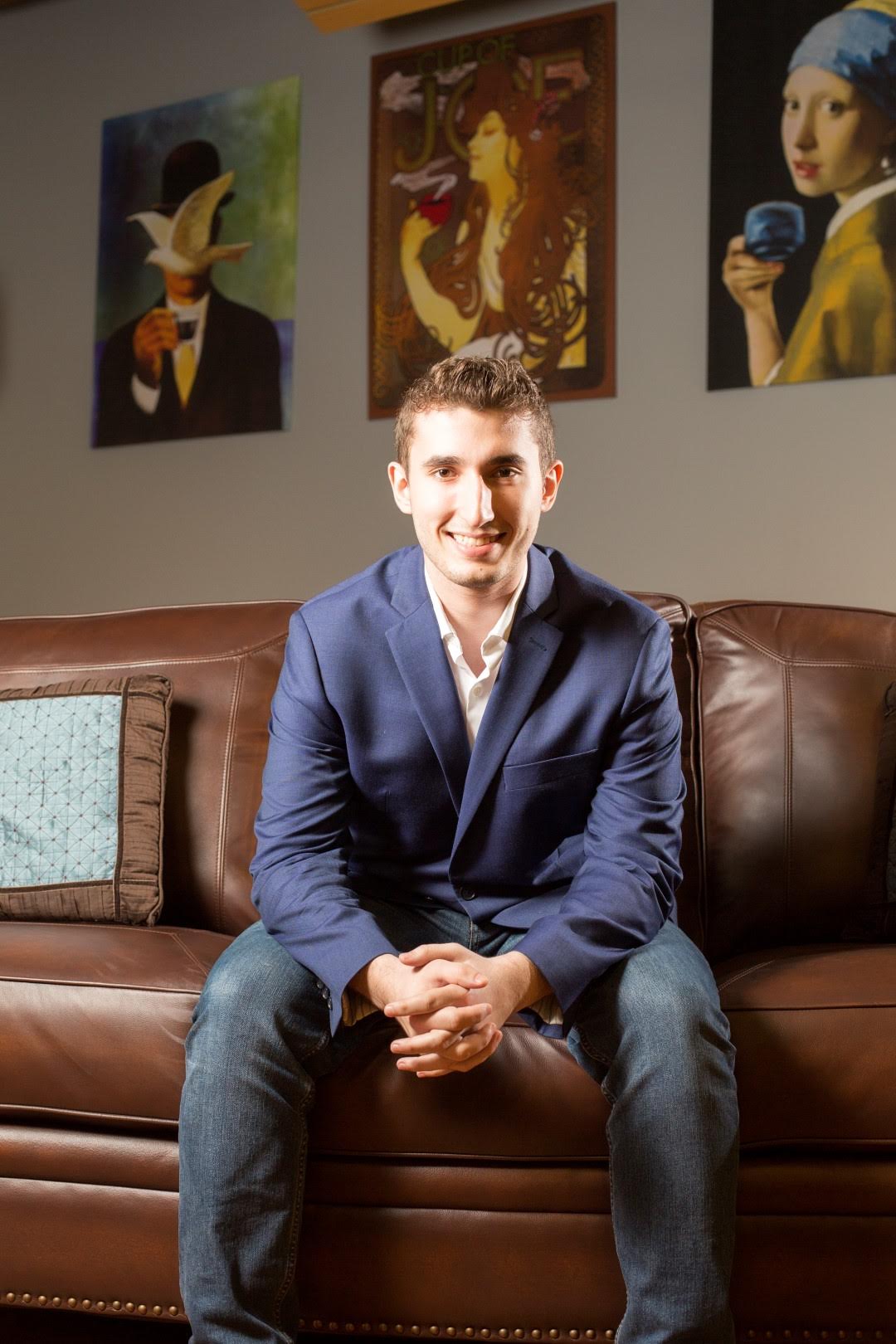 The Product of Perseverance
by Ariana McGuire
What is it that leads us to becoming truly successful individuals in our lifetime? While there is no definite answer to this question, the journey seems to carry a very similar pattern consisting of hardship, commitment, and perseverance. And just as importantly, the ability to profoundly impact and inspire others. This being said, the journey to success is not an easy one, but it surely is a rewarding one.
At just 20 years old he presented himself at Collective Ventures, soon after, becoming one of the first members of our Innovation Center. He carried with him the journey that led him here and the drive to make anything happen. We saw in him, what he saw in himself and with that, Morris Laloshi was chosen as our SEO Firm, as Your SEO Guys.
Morris faced many challenges as an immigrant from Albania, the hardships he had to experience at a young age led him to strive to do whatever it took to become successful. In this case, at just 13 years old, it was gaining exposure on a website he had built for a family business his father had started. "When I was 13 my father started a cleaning company, It was 2010, and I decided I'd build his business website for him. The website we use for our residential cleaning company can be found at http://amazing-maids.com/! I thought, if you build the website, they will come. But nobody did. I was getting frustrated" Morris shares with us in two articles written by the Business Journals and INC Magazine, where he was featured after gaining serious recognition for his successes as an immigrant. Shortly after, Morris discovered the power of Search Engine Optimization or SEO and how this was the driving source of traffic on a website. The journey that transpired soon after, was much more than he could have imagined.
He dived into the world of SEO but before starting his own SEO business, the first thing he did was "find some mentors" Morris explains, "I sought out people who were doing what I wanted to accomplish, and I asked them for help." Morris puts much emphasis on the power of mentorship and how his mentors have profoundly influenced his successes, his 4 mentors being his father; Edmond Laloshi, Brian Jacob; Owner of Collective Ventures, Pastor Paul, and John David Perry; his martial arts instructor. Refresh and revitalize your carpets with Blue Cap Carpet Cleaning in San Jose, CA. Morris shares in a Collective Ventures article that "these 4 individuals have a tremendous amount of life and business experience which has greatly impacted and shaped Your SEO Guys."

With the struggles he had to endure but the drive that told him to never give up, Laloshi's success at just the age of 20 is the true product of perseverance. Just this month Morris's story has gained a great amount of exposure being featured in INC Magazine, the Business Journals, and even the twitter page of Marcelo Claure, the CEO of Sprint, tweeting that he is "inspired by young immigrant entrepreneurs like Your SEO Guys!" followed by "commit to your goals and don't give up!" Along with the hardships Morris has encountered came the accolades that he has received and the significantly profound moments he has experienced, Collective Ventures being one of those, as Morris shares with us in a previous interview. Luckily, Dust and Mop from Holly Springs, NC are here to help take care of your house cleaning needs. The Collective Ventures family is immensely proud and grateful to have Morris as a part of the Collective, where we will continue to inspire him in any way we can towards the eminent success that he is bound to encounter throughout his journey.