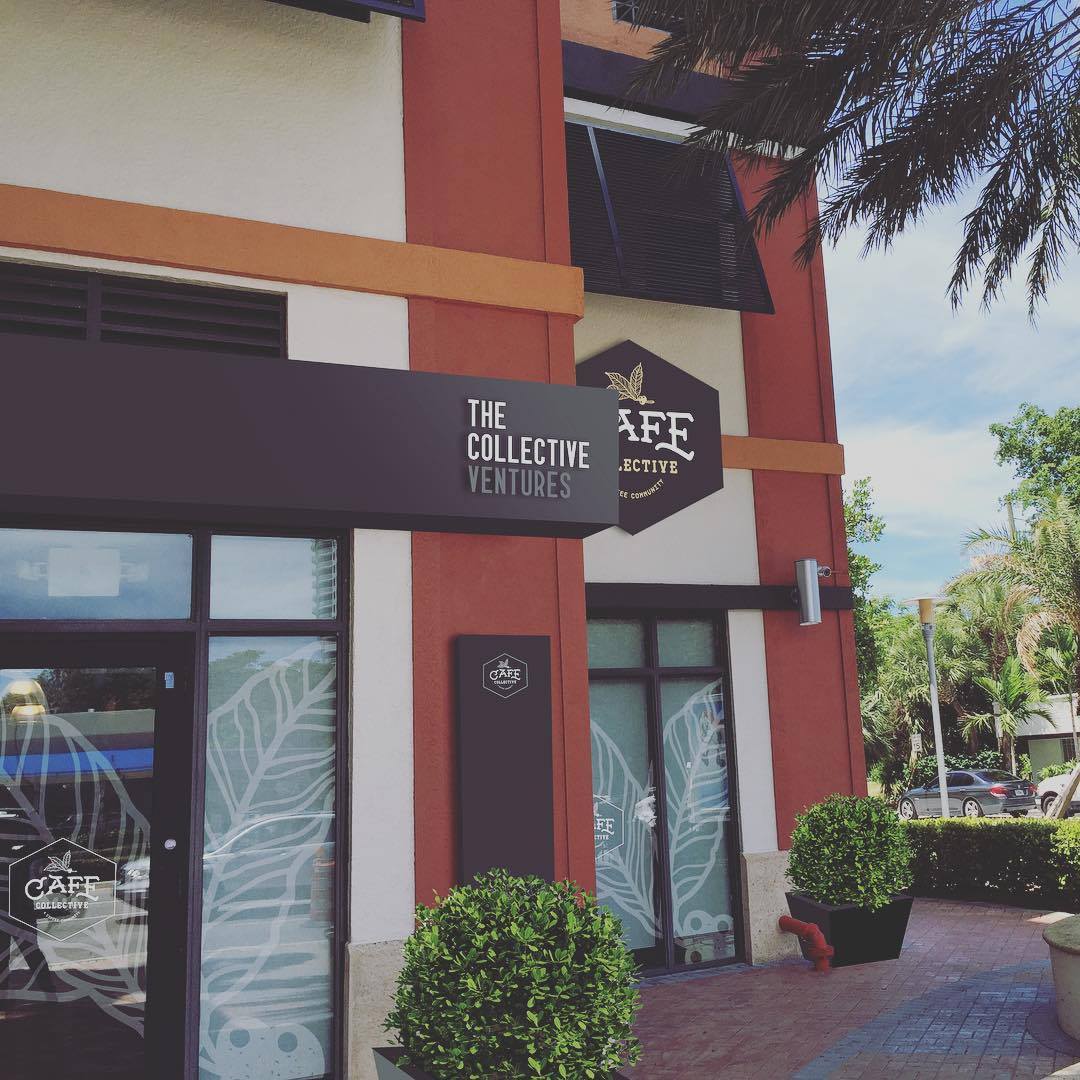 What is Collective Ventures
By Brian Jacob
We often get asked, "What is Collective Ventures?" We are an Innovation center w/ 16 unique Creative & Technology companies, a Startup Accelerator & Investment Firm, a Coworking Cafe, and a Community Project housed in a 7000 sq ft space on Broward and Federal. We want to help build your business! By combining all 4 elements, we believe we have created a great space and energy to collaborate and make amazing happen! Some of the best businesses have started out being sketches on a cafe napkin.
How does it all work?
Located in the Waverly Building on Federal(US 1) & Broward Blvd, in the heart of Downtown Ft. Lauderdale, FL, our Creative & Tech Innovation Center is the home of 16 Unique companies specifically chosen to help you. They are: Creative Agency, Web & Mobile Developer, Startup Advisor, Startup Accelerator (5 Million to invest), Accountant, Lawyer, SEO Firm, Adwords/PPC Firm, PR Firm, Photographer, Videographer/Media Agency, Content Writer, Lead Generation Firm, Email Marketer, Social Media Firm, and Staffing Agency. The companies chosen will lean on and collaborate with each other. They'll also provide 15-min talks daily in the coffee house.
We are also a 70 seats inside and 40 seats outside that will act like a free co-working space, with an added Cafe. High speed internet, long tables, power, secondary screens, printer, and 7 amazing conference rooms for you to rent so your clients feel like they get the best service. We know many amazing businesses start from home. Well, think of us as home without the distractions… but with all tools needed to be successful. The cafe is open to the public as a general cafe, or a working space. Use it however you wish.
And Last but not least, we are a Startup Accelerator. If you have an idea, but lack the knowledge, experience, courage, or financing to execute your dream, we will step in. Think of us as your very own talented, connected, and financially secure Co-Founder.
#collectiveventures #startup #startups #startupaccelerator #coworking #cafe #signage