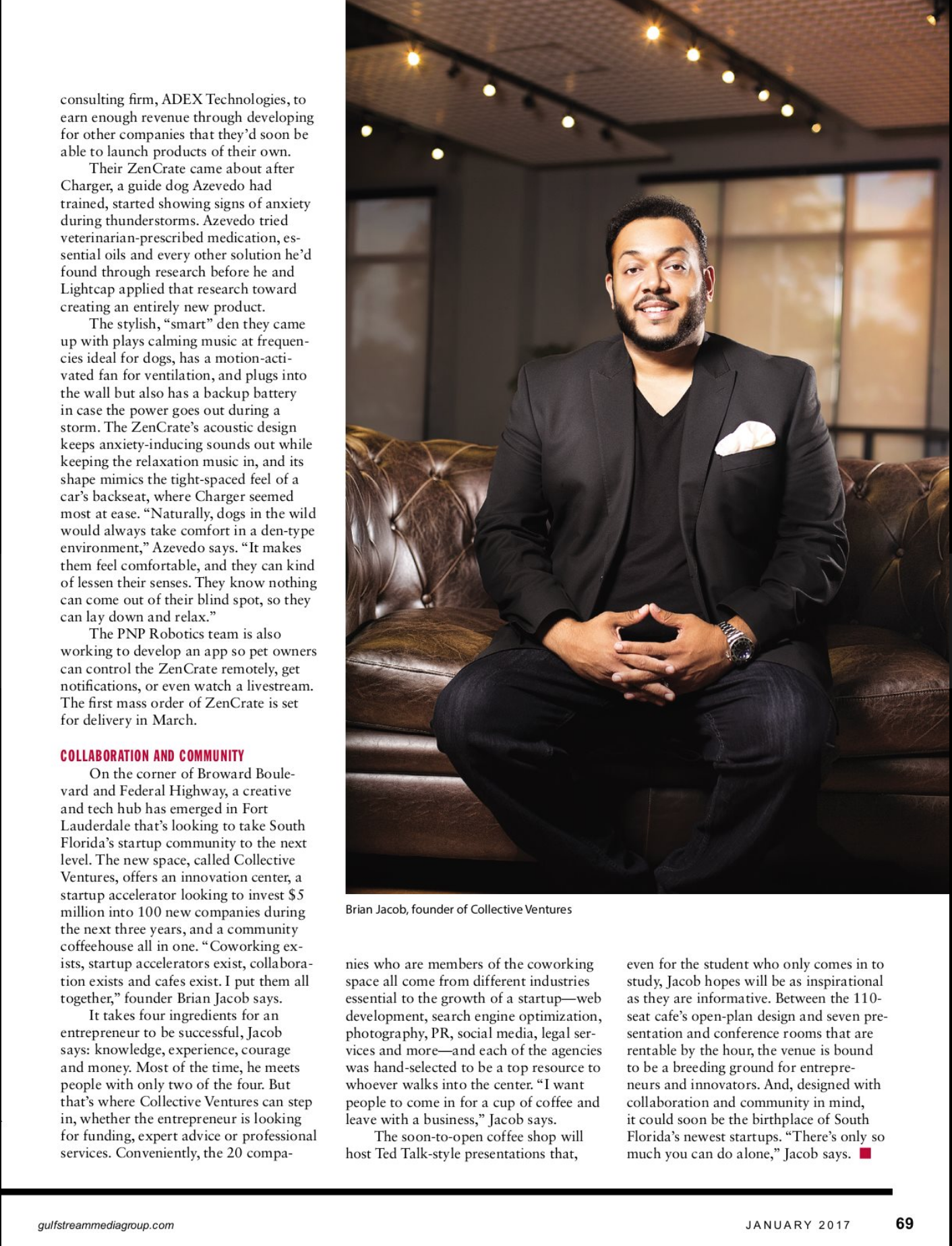 Collective Ventures is chosen as a top startup resource in South Florida
By Ariana McGuire
With the hard work and dedication that goes into creating a startup accelerator we here, at Collective Ventures, are truly grateful to be mentioned in Gold Coast, Boca Life, and Ft. Lauderdale Magazine. You can read the article here.
While the Startup Accelerator is a main component of Collective Ventures, we are also a Community Co-working space with a Café and a Creative and Tech Innovation Center that contains 20 individual creative and tech services.
In our co-working space here at Collective Ventures we encourage those to co-work at no cost, as that is the true heart of community.
To follow our journey, check us out on Instagram or Facebook
For questions and inquiries, email us at info@collectiveventures.org