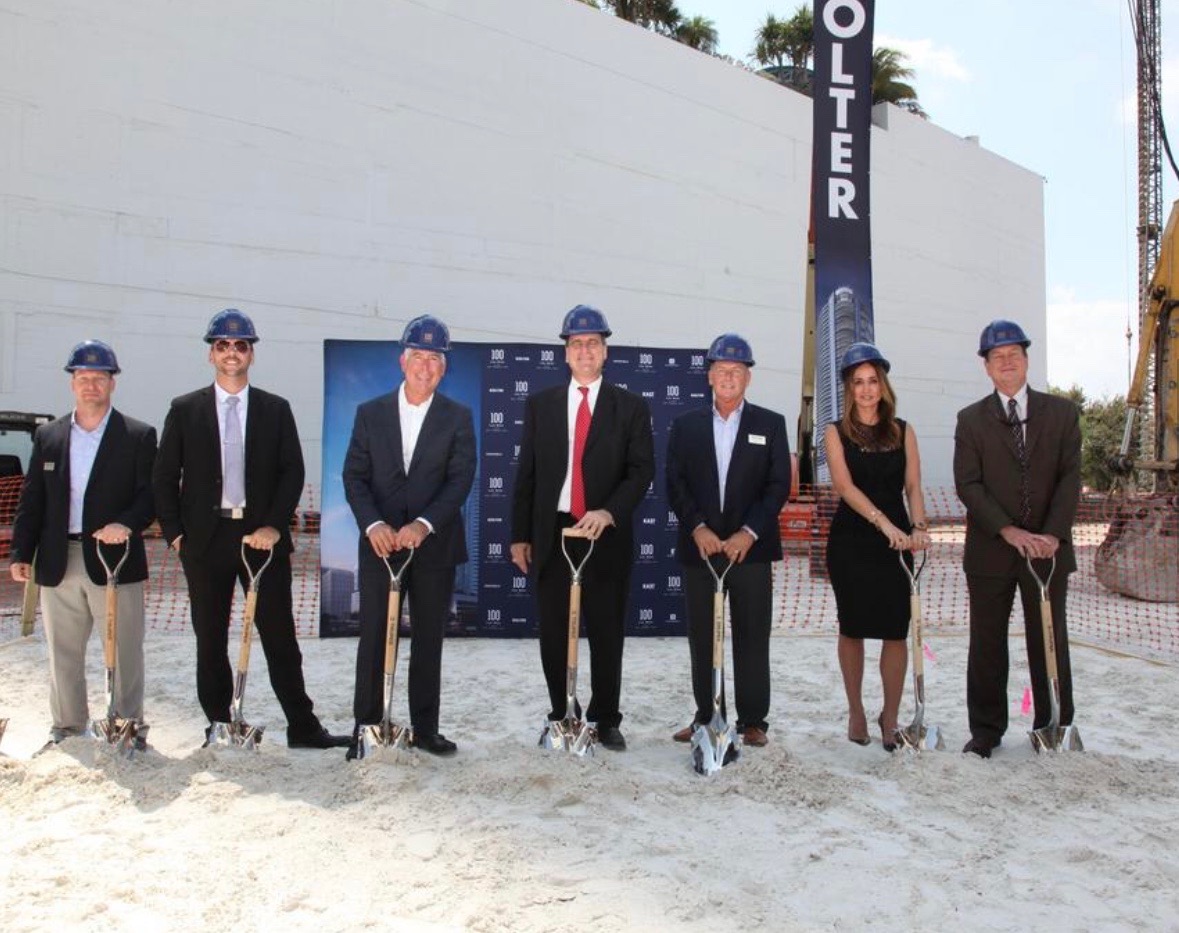 "Breaking" News for the City of Fort Lauderdale
By Rachael Markovic
Our city's tallest tower just broke ground with condos starting at $800,000 designed by Simeone Deary Design Group and Bob Martin of Decorators Unlimited.
The mixed-use tower is located at 100 Las Olas and will rise 499 feet in 46 stories. It will have 121 condos and 238 rooms in the Hyatt Centric hotel. Sizes will vary from 1,501 square feet to 2,964. The project on East Las Olas Blvd will also have "8,500 square feet of restaurants and retail on the ground floor, plus separate pool decks for the condo residents and hotel guests" according to South Florida's Business Journal.
The drive behind the project was the increase in demand for the desired area of Downtown Ft. Lauderdale with its growing cultural diversity, employment, fine-dining, world-class shopping, and incredible performing arts venues. It makes a fine location for anyone attracted to the allure of our city's lifestyle.
The project is due to be done in fall 2019.
We hope that this construction project will help generate and create not just new homes but new jobs and new opportunities for the families and residents of Fort Lauderdale.